Setting The Right Referral Bonus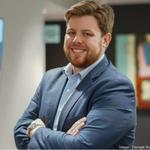 Updated by Ryan O'Donnell
Outline Your Program Policy
This is arguably the most critical part of planning your employee referral program; deciding on the rules. This is where you define who is eligible to receive bonuses, which jobs will be part of the program, which referrals will and will not be eligible, etc. Here are the primary questions to answers when designing the policy for your employee referral program.
Defining Your Rewards Strategy
When designing your rewards strategy for employee referrals you can take the industry standard approach or offer unique rewards to increase employee engagement and maximize employee referrals. Here are a few examples of common employee referral program rewards:
Industry Standard Rewards:
Goal: Maximize Referral Hires & Control Costs
Reward:

$500 - $2,500 for Full-Time/Salaried Hires
$50-250 for Part-Time/Hourly Hires

Condition: Paid 30 - 90 Days After a Referral's Start Date
Ex: Joe Doe earned a $2,000 referral bonus for helping us hire Jane Smith for our open Software Engineer position.
Weekly Raffle Contest: 
Goal: Sustain Long-Term Employee Engagement & Control Costs
Reward: $100 - $500 Gift Card
Condition: One Random User Receives a Bonus Each Week
Ex: Each week one employee in each department receives a $100 referral bonus for participating in the referral program.
Instant Rewards:
Goal: Maximize Employee Engagement & Referral Volume
Reward: $10 - $100 Gift Card
Condition: Paid Immediately Based on Achieving a Milestone
Ex: Submitting 5 Referrals or Generating 1 Applicant
When to Pay or Not to Pay:
Traditional employee referral programs are structured more like recruiting firm contracts rather than an employee rewards program. Some companies withhold referral bonuses until six months or more after a referral gets hired. These practices are one of the biggest reasons why employees aren't willing to participate in referral programs. The reward is too far away and is ultimately outside of their control.
According to CareerXroads, over 70% of employers who payout in one lump sum do so between 30 - 90 days. Less than 30% of employers report paying bonuses in multiple installments, likely because these programs are more complex to manage, requiring additional resources to facilitate reward fulfillment.
With all of these potential options it can be difficult to forecast how much you can expect to spend on employee referral bonuses in a given year. CareerXroads found that 41% of companies create a centralized budget within staffing or HR compared to 47% who charge the referral bonus to the referral's department.
Rewards FAQ:
Of course, not all referrals are the same. There are instances where you should not pay a referral bonus. Here are a few commonly asked questions related to potential rules you may consider adding into your employee referral program.
Q/ What happens when an executive or hiring manager submits a referral that gets hired?
A/ Your executives and hiring managers have deep networks that are likely to led to your best hires, so you want to ensure your employee referral program policy doesn't exclude them. Consider donating their referral bonus to their favorite organization instead.
Question: Two employees submit the same referral
A/ Set a clear rule around referral ownership and keep it consistent. Remember splitting the referral bonus means two people don't get what they were expecting
Q/ What do we do when an employee who refers is involved in the hiring process?
A/ This can be tricky because it can be extremely difficult to know everyone involved in the interview process. Typically, these are the people who you want to solicit referrals from since they know the job requirements the best. Our recommended best practice is to allow these employees to receive referral bonuses but that everyone on the team is made aware of any potential conflicts of interest.
SOURCE: https://www.careerxroads.com/2016/01/employee-referral-program-review-with-careerxroads/