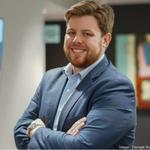 Updated by Ryan O'Donnell
What's Included in Messages?
"Messages" promote your referral program to increase adoption and referrals from your network.
Create a share trackable QR codes and flyers to promote your program
Setup automated campaigns to invite new employees to refer during onboarding
Schedule program wide campaigns via email or SMS
Give admins more accurate data (# of referrals/hires from each campaign)
How to Bulk Create Campaigns?
Need some inspiration?
Want flyers with your program's QR Code?