Top 10 Questions about Employee Referrals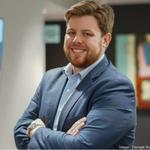 Updated by Ryan O'Donnell
Common questions from HR and recruiting leaders about employee referral programs.
#1) Why launch a new employee referral program?
Most companies are under investing in their employee referral programs. They rely on casual word of mouth and track everything in an Excel spreadsheet. Referrals often end up in a black hole and referrals bonuses often are not paid on time or not at all. Running a successful referral program involves having a few things: 1) simple place to submit a referral, 2) automated updated to employees, referrals, and recruiters, 3) streamlined processes for managing referral bonuses and 4) effective ways to promote the referral program.
#2) Why are employee referrals so important?
Countless studies spanning decades have continued to validate that employee referrals are the #1 source of hires. Referrals are hired faster, stay employed longer, and report being more engaged when compared to employees hired through other sources. Want some up to date studies? Contact support@employus.com
#3) Don't employee referrals hurt diversity?
Left unchecked (as most programs are) employee referral programs can negatively impact diversity. Employee referrals can actually improve diversity when they are designed approved`. Intel invested heavily in their referral program and saw diverse hires increase up to 30% YoY.
#4) What type of rewards should we offer?
Over 80% of companies offer a referral bonus of some kind. While a majority of companies offer cash or gift cards as rewards, some companies will offer non-monetary rewards (Extra PTO Days, Trip to Hawaii, Etc). Based on your company culture, you may choose not to offer a referral bonus.
#5) How much should we offer?
CareerXRoads 2016 study found most referral bonuses fall between $500 and $2,000 (USD). The most important factor when determining how much you should pay is simplicity. Employees, recruiters, and administrators should be able to easily identify how much is being offered and when they are paid out. The same study found most referral bonuses are paid out after a defined period of time (30-90 days). Based on an analysis of EmployUs customers, companies that paid out referral bonuses after 90 days, saw a significant reduction in employee participation.
#6) Who should be eligible for referral bonuses?
Everyone inside and outside your organization should be encouraged to refer prospective candidates to your organization. Most companies will encourage all full-time and part-time employees by offering a referral bonus while excluding executives and members of the HR/recruiting team from receiving a referral bonus. Some forward thinking employers like Citrix and Deloitte offer referral bonuses to non-employee groups, such as contractors, alumni, interns, and even candidates.
#7) How should we promote our referral program?
Every companies referral program is different but you should consider setting up email and SMS campaigns to your employees in addition to putting up flyers, adding links to your email signatures, and promoting it across the companies internal networks.
#8) How often should we promote our referral program?
Promote your referral program at least monthly to your entire organization. To boost engagement, include a list of new job postings or highlight individual jobs that are hard to fill or always accepting candidates.
#9) What metrics should we track?
When launching an employee referral program it is important to track three metrics: 1) Employee Participation Rates 2) Referral to Hire Rates and 3) Percent of Hires from Employee Referrals
#10) What percent of hires from referrals is good?
While there is no silver bullet for referral programs. Most companies aim to hire 20% - 40% of all hires from employee referrals. In certain industries, such as retail, food service, call centers, and hospitality, often see referral hire rates up to 60% - 80%.