Create a New Referral Program (Executive Example)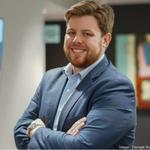 Updated by Ryan O'Donnell
Create a New Referral Program (Executive Example)
Offer a high-touch referral program to your executives
Launch New Employee Referral Programs in Minutes
Have you seen emails like this before from your senior team? Executives often have high expectations when they refer someone for a job. Use Text2Refer to meet and exceed those expectations.
#1: Create a New Program (Owners Only)
Visit the "Account Settings" in the upper right of your screen
Create a new program, name it, and set your code "execs" (Copy your current program settings to save some time).
Under program settings, choose one person to follow-up with executive referrals
Contact your Customer Success Manager to ensure you have the proper configuration settings.
#2: Invite Your Executives
Upload a list via CSV or copy and paste a list of your executives with their names and their emails or phone numbers.
#3: Set Up Your Campaigns
Create a series of monthly or quarterly messages via email or SMS to engage your executives.
#4: Define your Executive Program follow-up
Follow up can range from high touch to low touch, depending on the experience you want to provide and the resources you have to invest. 
Follow Up
Standard
Notification to executives when their referral is sent, contacted, is hired / not hired, and if referral does not apply in 2-weeks
If referral does not apply in 2-weeks or referral is not hired, notification says "your referral has been added to our applicant pool"
Employees can see their referrals and their statuses at any time.
Higher Touch 
Executives are told that one recruiter is their point of contact for referrals.
When a referral happens, Recruiter in charge of executive referrals is "ccd" on emails to your potential candidate and referring employee
Recruiter calls / emails referrals made by executives within 24-hours
Recruiter answers questions and helps referral find relevant jobs
Candidate is instructed to let recruiter know when they apply for a job. Recruiter sends note to the hiring manager / recruiter in charge of job.
Recruiter follows up with any Executive questions regarding referrals.
Template program launch email: