How to Bulk Create Referral Campaigns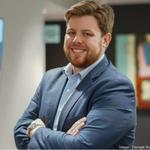 Updated by Ryan O'Donnell
If you want to create more than one referral campaign at a time, you can bulk create referral campaigns.
Download the template CSV file below
Add your campaigns, make sure to use the correct merge tags
Email the CSV file to support@employus.com.
EmployUs will upload it and double check everything is in the correct format.]
Need some inspiration?
EmployUs has built out a series of referral campaign examples based on our top performing campaigns over the past five year.
Merge Tags
| | | |
| --- | --- | --- |
| Field | Merge Tag | Example |
| Connector Name | {{connector.name}} | Tony Stark |
| Connector First Name | {{connector.fname}} | Tony |
| Connector Email | {{connector.email}} | tony@avengers.com |
| Seeker Name | {{seeker.name}} | Steve Rogers |
| Seeker First Name | {{seeker.fname}} | Steve |
| Seeker Email | {{seeker.email}} | steve@avengers.com |
| Seeker Phone | {{seeker.phone}} | (555)555-5555 |
| Recruiter Name | {{recruiter.name}} | Bruce Banner |
| Signature | {{signature}} | Avengers HR Team |
| Referral Bonus | {{bonus}} | $1,000 |
| Company Name | {{program}} | Avengers |
| Referral Link | {{link}} | refer-us.com/avengers/s/12345 |